When you are working in an environment which is likely to be targeted or you are working in a field which connects you to many other high risk people, we recommend that you stay formidable online.
DON′T BE A HOARDER
Do you ever clean your digital closet the way you clean out the junk from your house?
 From the beginning of your journey online you have sent or received so many emails – personal and work-related.
Many of these include photos and files that you do not need, but are now saved online forever! These are the kind of files that online attackers may be interested in stealing for monetary gain, and possibly even use against you.
Think before you share
Most of us have received some video, memes or massage on our social media accounts that say something like this:
"Drink warm, salty water so that the Coronavirus cannot reach your lungs."

"Take lots of Vitamin C to boost your immunity so that you won't get infected with Coronavirus"

 "His Holiness the Dalai Lama has said to drink black tea to prevent Coronavirus"

 "Please share this video of a Tibetan speaking the truth"
Our first reaction is to share these so that others can also get this news or intended benefits, but a lot of these information are unreliable and can result in bad advice being shared or fake information leading to health problems in the community. 
There are two types of such information, some are misinformation which is fake information and might have been forwarded or shared with the best of intention but can cause real harm. Others are disinformation which are used to create disharmony and discord in the community. 
So, think before you share.
Think twice before you use Wechat
Installing WeChat on your phone is like inviting the Chinese government to spy on you.
Records about you, your contacts, and  your calls, messages, and other communications are accessed and stored on WeChat's servers in China. Like any Chinese company, the owners of WeChat must give the Chinese government access to all of this data.
Stay Safer:
If you have WeChat on your phone, be aware that everything you do could be monitored and that you could be putting your contacts at risk. Be very careful about doing or saying anything sensitive.

Try deleting WeChat and using a safer messaging app like Signal or Zom instead.
Keep your enemies out of your inbox
HTTPS and 2-step Verification are two powerful tools for keeping your email safe from spying eyes.
Check the website address when you are logged in to your email, and if you don't see HTTPS , switch to a new email service.
Setup 2-step Verification for your email.
2-step verification requires a special new code sent to your phone each time you sign in to your email. Even if someone else finds out your password, they won't be able to get into your email because they won't have the latest code.
2-step verification is available with Gmail and Microsoft mail. Go to your account setting and select 2-step verification, and follow the instructions to set it up.
Your phone can identify you
Your Sim card and your mobile phone can identify you
This happens in two main ways:
Your SIM card stores identifying information. Each SIM belongs to a specific mobile provider, who knows what phone number it is associated with, and any information you provided when you bought the SIM card.

Your phone handset also has a unique number. It is called the IMEI number, and it can be tracked at all times. You can dial #06#  or look inside the battery compartment of your phone to find the IMEI number.
Stay safer:
If you don't want to be identified, change your  SIM Card AND your phone. Changing only one of them is not enough.

Use pre-paid SIM cards that aren't registered in your name.

Buy a cheap, low-tech mobile phone that you don't mind throwing away if necessary
Your phone can track you
Your phone is designed to give out information about your location.
As it tries to find the strongest network signal, your phone is constantly connecting to every mobile network tower near you, identifying your location and registering your SIM and IMEI numbers. By figuring out how far away you are from each tower, your location can be pinpointed.
Many phones also now have GPS, which identifies your location even more precisely. This location information can also be embedded in other data such as photos, SMS and internet requests that are sent from the phone.
Stay safer:
Take your battery out of your phone when you don't want your location or movement patterns to be broadcast. Switching your phone off is not enough.
Turn off GPS if you are concerned about your location being identified.I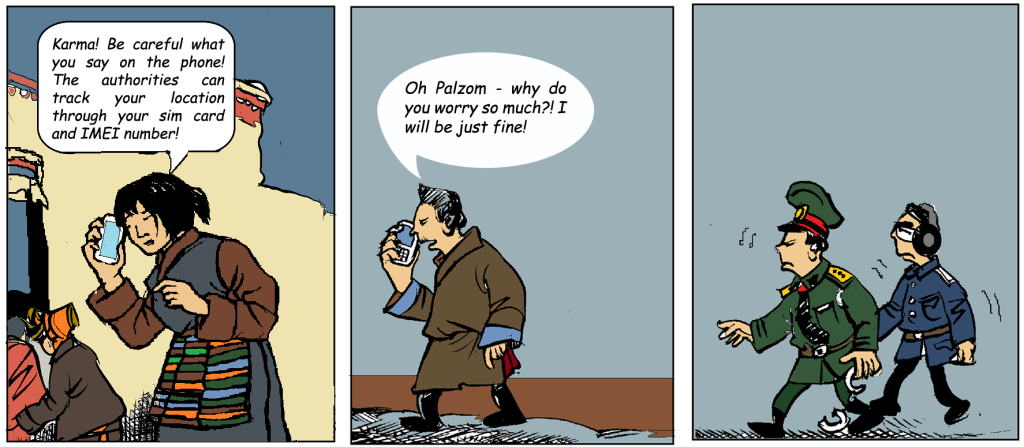 Your phone can listen to you
You might think your phone is just for talking or chatting with your friends. But did you know your phone is also listening to you?
Mobile phone providers have full access to the calls and text messages you make on their networks, which can be listened to and recorded. Governments can also usually access this information.
Your phone can be remotely set to act as a microphone for others to listen to your conversations, even if you are not using your phone at the time.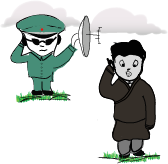 Stay safer:
Be aware of what you are saying in calls and text messages. Try to avoid sharing sensitive information or speak in code if you need to.

To prevent your meetings or conversations from being heard, take the battery out of your phone or leave it somewhere far away. Switching your phone off is not enough.