Highlights from Tibet Action's work in 2020!
2020 saw the unmasking of China on the global stage. From trying to cover up the initial outbreak of Covid-19, to the illegal takeover of Hong Kong, to its sprawling concentration camps where over a million Uyghurs have been locked up, China has revealed its true face. Now, a growing number of governments are fundamentally reevaluating their China strategies. Tibet Action directly called on decision-makers to adopt a more principled, multilateral stance on China as a critical first step to pushing back against Beijing's oppression.
Lobsang Gyatso Sither, testifies before the U.S. Commission For Religious Freedom
On July 22nd, Tibet Action's Digital Security Program Director testified at a U.S. Commission on International Religious Freedom hearing on "Technological Surveillance of Religion in China,". Lobsang shared examples of the day-to-day religious persecution Tibetans face and how U.S. technology is enabling the Chinese government to police them.
Tenzin Dorjee (Tendor) testifies before the U.S. Congressional-Executive Commission on China
On September 20th, Tibet Action's Senior Researcher & Strategist spoke about the dire human rights situation in Tibet today and how American lawmakers can and should respond: "One action Congress can take is to recognize Tibet's historical status as an independent nation & its current status as an occupied territory. That itself will change facts on the ground. Language has the power of action, & Congress has the power to set precedents."
Lhadon Tethong condemns coerced labor program in Tibet
Tibet Action's Director interviewed about the disturbing report published by the Jamestown Foundation in September documenting evidence of a mass, coerced labor program in Chamdo, Utsang (Ch: Tibetan Autonomous Region) affecting up to 500,0000 people. She also addressed the issue at a virtual side event paralleling the 45th UNHRC Session. The event was titled "China's Weapons of Mass-Subjugation: Surveillance, Camps, and Cultural Genocide" and was organized by the Tibetan government-in-exile.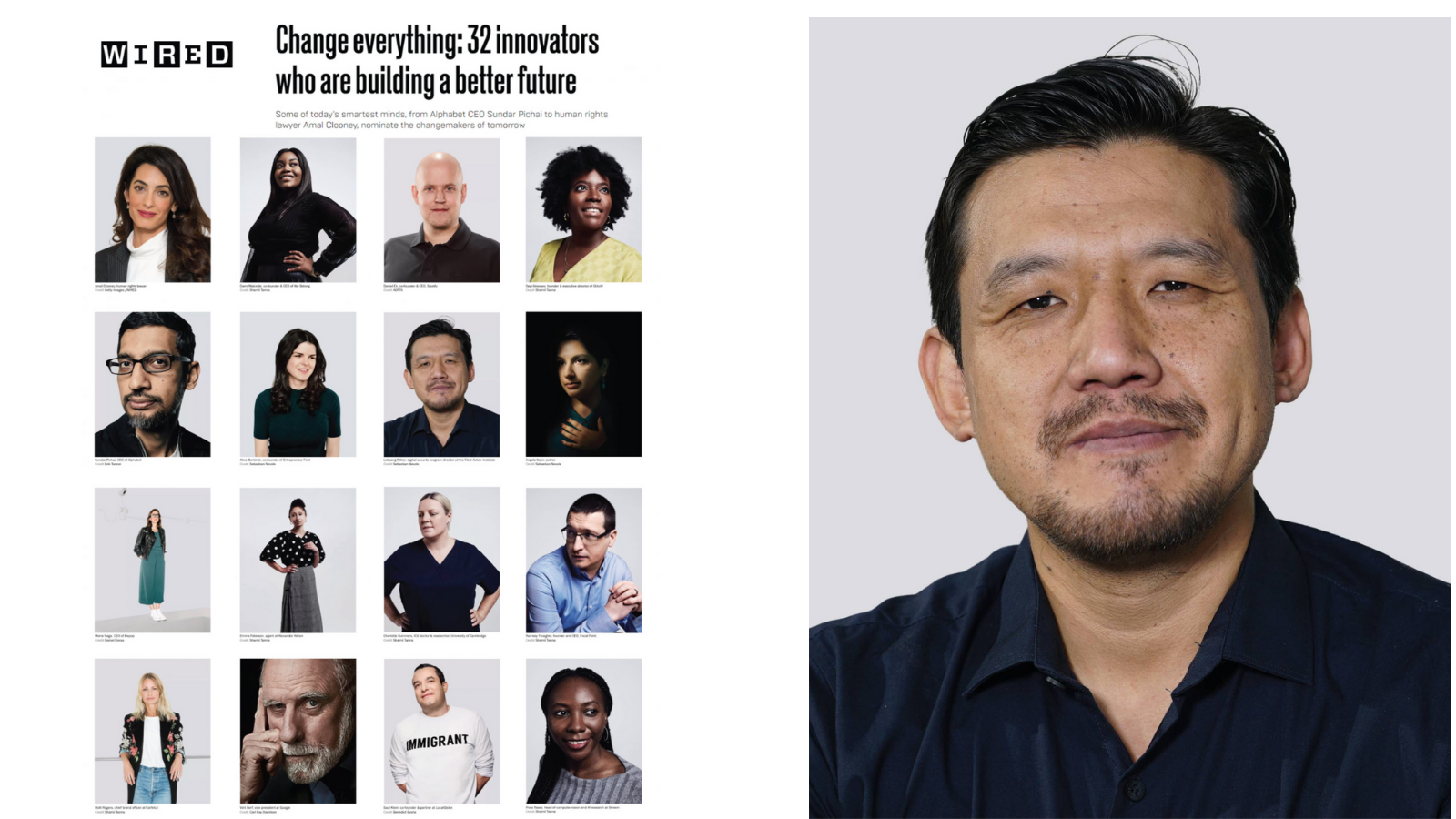 32 innovators who are building a better future
Lobsang joins Hong Kong pro-democracy activist Joshua Wong as one of 32 innovators nominated by high profile individuals like human rights lawyer Amal Clooney, to make WIRED UK's 2021 list of innovators who are building a better future! Lobsang was nominated by Ron Deibert, Director of the Citizen Lab at the Munk School of Global Affairs, University of Toronto, who has this to say about Tibet Action's groundbreaking digital security work:
"Along with his colleagues, Lobsang has pioneered one of the first civil society computer emergency response teams called TibCERT to share threat intelligence information among NGOs, researchers and activists in the Tibetan community. He's also been behind some of the most imaginative ways of communicating digital hygiene practices to Tibetans and others, including the brilliant "Be Your Own Cyber Super Hero" campaign."
Victory! In response to the #StopAppleCensorship coalition campaign, Apple created its first-ever human rights policy in August 2020, publicly recognizing freedom of expression and access to information as human rights. This. Is. Huge. And shows that strategic campaigning can achieve concrete results! Now, we need Apple to enforce its own policy and 1) stop removing privacy and encryption apps from China's App Store that help Beijing censor and surveil Tibetans, Uyghurs, Southern Mongolians, Hongkongers, & Chinese people, and 2) protect the data of Apple users in the Chinese market. Stay tuned as we continue to ratchet up the pressure on Apple in 2021! #StopAppleCensorship
This summer, while Apple held its famed Worldwide Developers Conference online for the first time due to COVID-19, Tibet Action hosted our own virtual Worldwide Developers Against Apple Censorship Conference. A dynamic group of scholars, developers, journalists, and activists representing communities in Tibet, East Turkestan, Hong Kong, and China came together with a shared vision to expose Apple's complicity with the Chinese government's censorship and surveillance regime, and to work together to increase pressure on the company. Watch the highlight reel here! The full conference is also available at: https://wwdaacc20.com
TibCERT Bulletin & Reports
The Tibetan Computer Emergency Readiness Team (TibCERT) is a new, coalition-based network started by Tibet Action to reduce and mitigate online threats in the Tibetan community and monitor surveillance and censorship inside Tibet, ensuring greater online freedom and security for Tibetan society as a whole. In 2020, TibCERT issued three bulletins documenting digital threats facing the Tibetan community and offering solutions to them.
In October, TibCERT launched a new community RESPONSE Hub program in Dharamsala. For two days a diverse group of young professionals, policymakers, journalists, and NGOs came together to skills share and increase their technological knowledge and ability to interface with the community on digital security issues. Following the meeting, 11 of the participants volunteered to join the RESPONSE Hub, which meets monthly and will provide hands-on support to their networks in the Dharamsala area on current digital security threats, increasing the overall digital resilience of the community in the long run.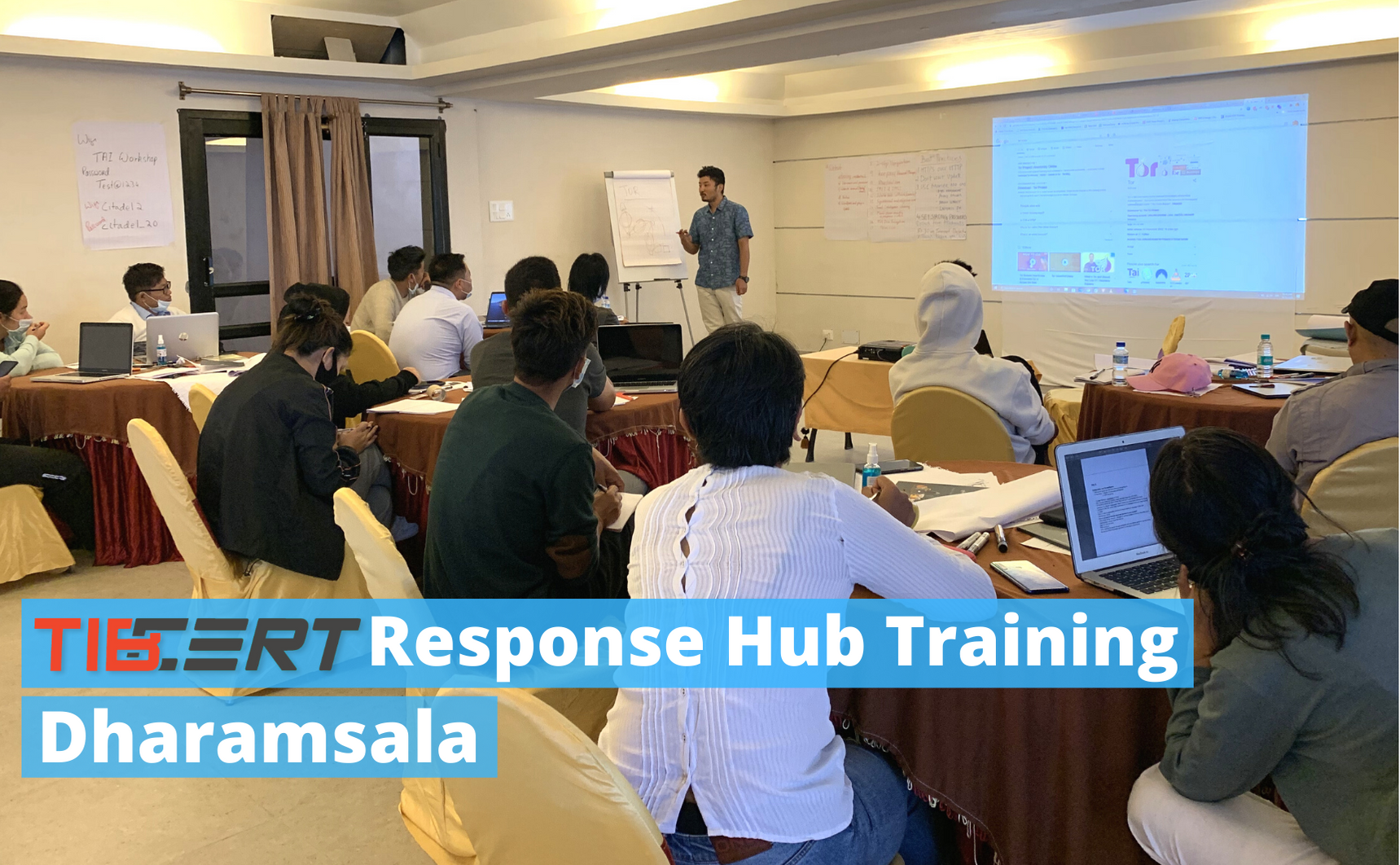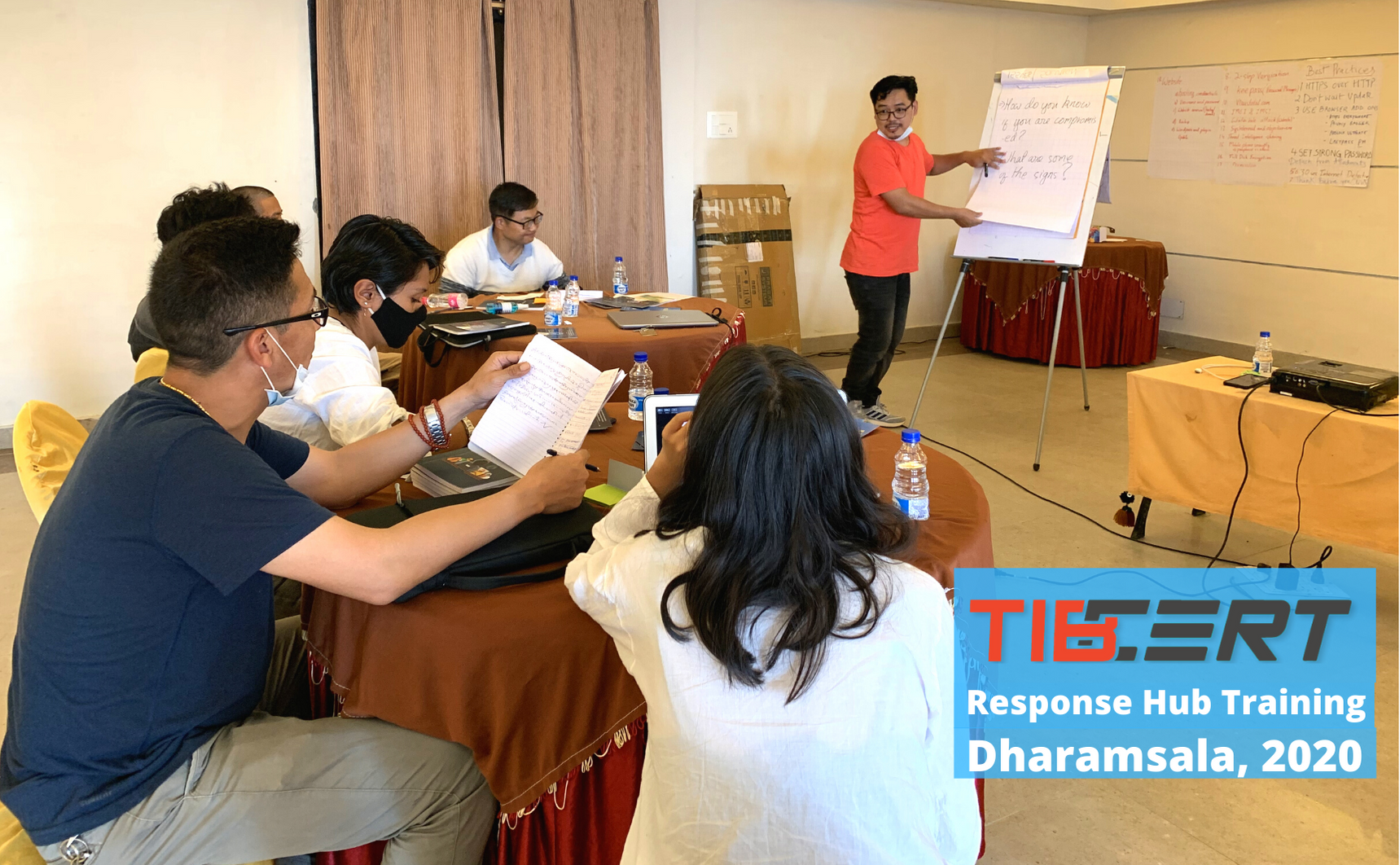 Launched a Digital Security Online Support Space for Tibetans
During the outbreak of the pandemic, we pivoted aspects of our work to address the impact of the crisis on Tibetans everywhere. We produced daily resources in Tibetan and English on digital security, health, and – with our allies in the Tibet movement – ways to counter the Chinese government's attempts to deflect any and all responsibility for this crisis.
A Tibet-focused COVID-19 website was created with digital security tips, healthcare memes, and resources such as an interview by Tendor with Dr. Tsetan Sadutshang la (Delek Hospital's Chief Medical Officer and personal physician to His Holiness the Dalai Lama) on his advice for Tibetans.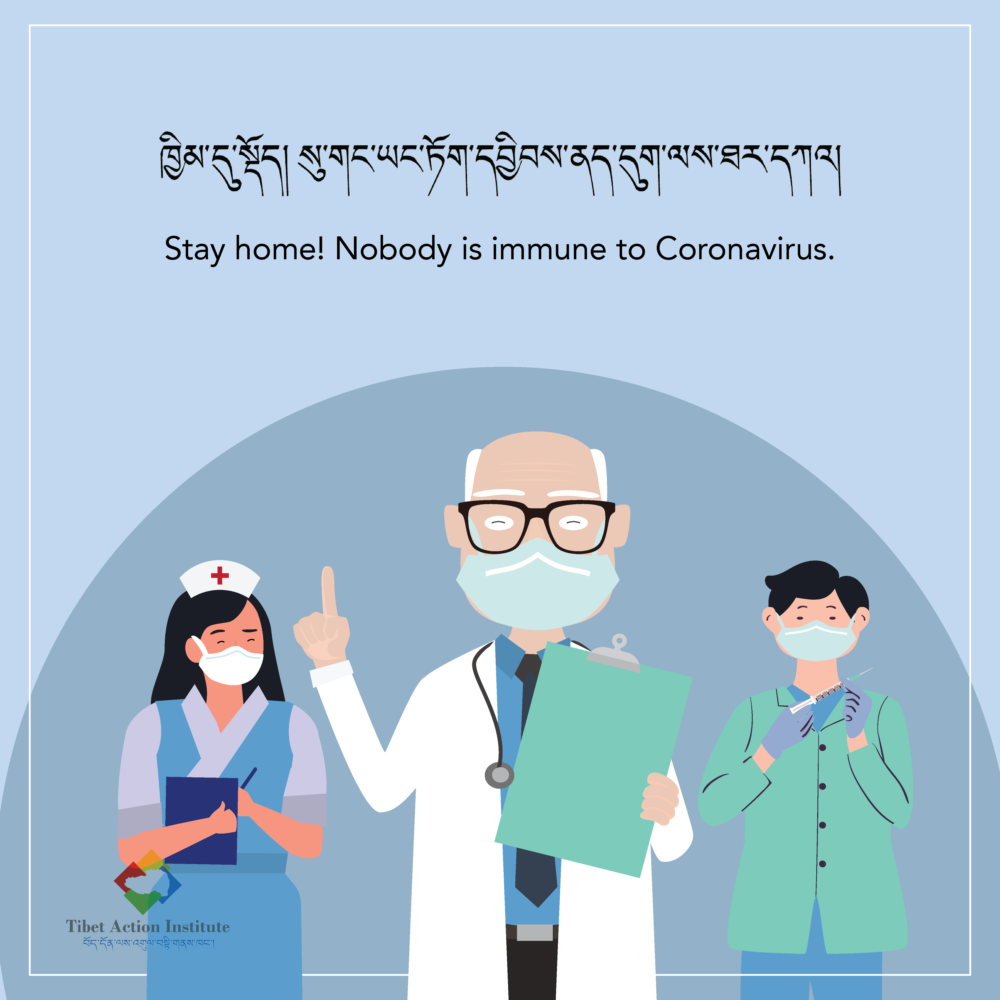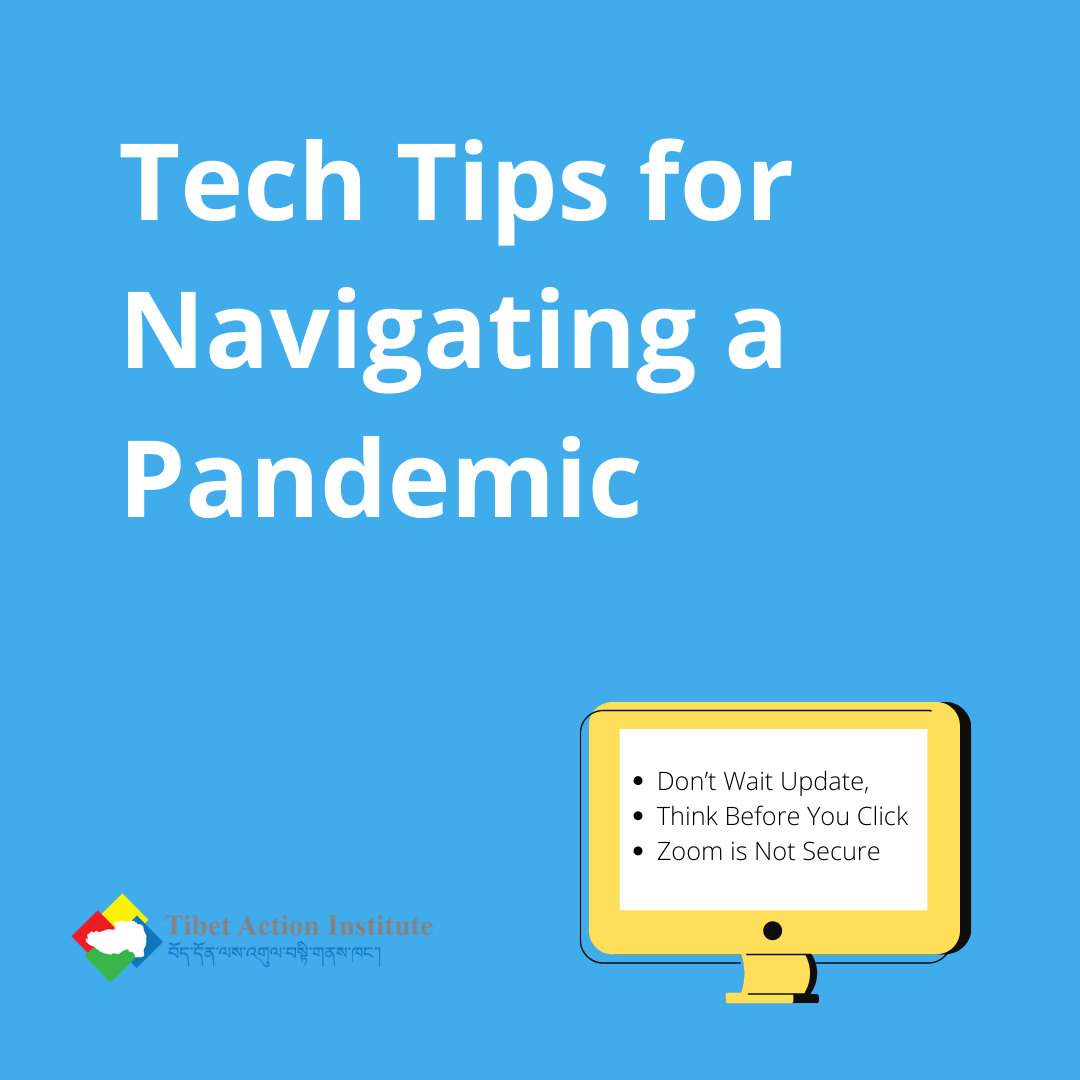 WeChat with Citizen Lab
We spoke with Citizen Lab about their work on censorship, surveillance, disinformation, & contact tracing. The discussion highlights their extensive research on WeChat.
Systemic Racism Explained
As part of our commitment to actively working to be anti-racist and to supporting others doing this work, we have translated this video originally produced by Act TV.
Language & Identity
Listen in as our panel delves into the nuances of language, and shares their experiences around Tibetan language and identity.