Eyewitness: China Operating Mandatory Boarding Preschools Across Tibet
Calls on Bachelet to Protect 4- to 6-Year-Olds Targeted for Eradication of Language, Culture, Identity as UN Rights Chief Visits China for First Time in 17 Years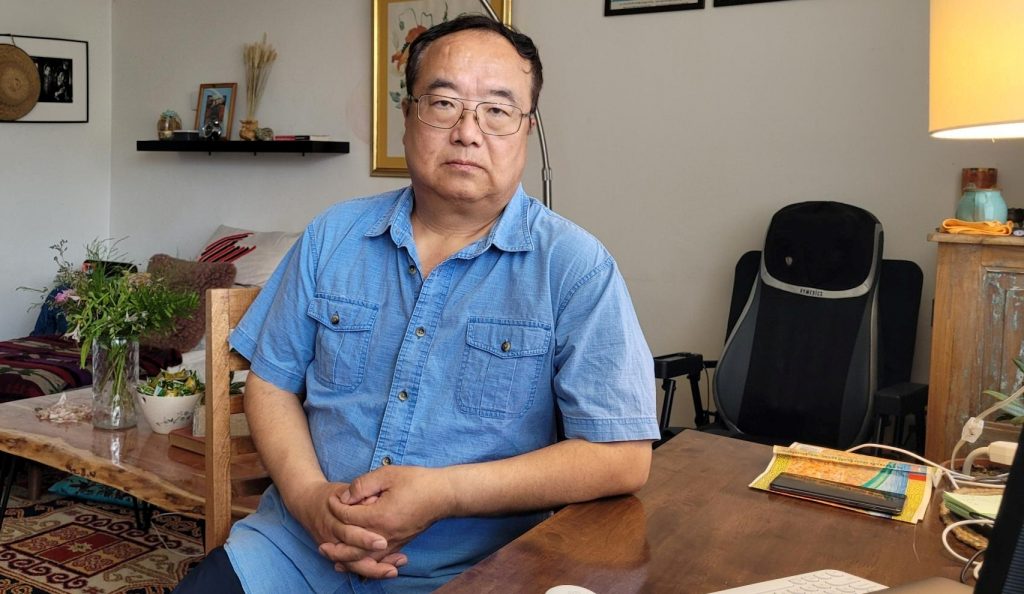 Contacts:
Boston – A Tibetan expert eyewitness has confirmed the existence of a mandatory system of colonial boarding preschools for children aged four to six run by the Chinese government across historical Tibet. ((Historical Tibet includes the Tibetan provinces of Amdo, Kham and U-Tsang, which the Chinese government split into new administrative divisions in the 1960s: the Tibet Autonomous Region (TAR) and Tibetan Autonomous Prefectures within Qinghai, Gansu, Sichuan and Yunnan provinces. When the Chinese government references Tibet, it is referring to the TAR, which contains less than half the Tibetan population.)) Dr. Gyal Lo ((Born in Amdo, Tibet, or what China calls Gansu Province, Dr. Gyal Lo attended school in his home region and then did a Master's Degree in Tibetan Language and Culture Department at Northwestern University for Nationalities in Lanzhou, China. In 1995, he was appointed Assistant Professor in the same department, where he taught for the next decade and undertook extensive research into Tibetan education. After leaving to obtain a PhD in Educational Sociology at the University of Toronto, he returned to China but was refused employment at his former department due to political sensitivities over his time studying in the West. He was then appointed a full professor at the Yunnan Normal University Institute for Studies in Education from 2017-2020. In 2020, as the political climate changed, Dr. Gyal Lo's 5-year contract at Yunnan Normal University was terminated on the grounds that he was a foreign Tibetan with a western background and thus a potential political liability in an increasingly authoritarian China. Dr. Gyal Lo left China on December 31, 2020 and has decided not to return because it has become too risky to make a meaningful contribution to the field of Tibetan education, and in order to alert the international community to the dire threats posed to the collective well being of the Tibetan people and society and the survival of Tibet's language, religion, and culture. Dr. Gyal Lo is the author of Social Structuration in Tibetan Society: Education, Society, and Spirituality (Lexington Books, 2016). High resolution photos of Dr. Gyal Lo.)), a Tibetan educationist who defected from China last year, has personally visited more than 50 such schools and estimates at least 100,000 Tibetan children living in these institutions. Unlike day preschools and boarding schools for older Tibetan children, Tibet Action Institute researchers could find virtually no substantive or official sources of information about boarding preschools in Tibet, suggesting that authorities may be intentionally obscuring their existence. ((Although urban day schools with a similar colonial curriculum – which have been fast-tracked in the Tibet Autonomous Region and more recently in eastern Tibet – appear prominently in state media articles, a comprehensive search of Chinese academic databases and media outlets yielded only fleeting references to boarding preschools in Tibet. Social media accounts of schools that have both primary and preschool classes mention the schools extremely rarely, if ever. However, in addition to Dr. Gyal Lo's firsthand account, numerous individuals from Tibet have confirmed the existence of these schools. Another corroborating piece of evidence comes from an online diary kept by a Chinese teacher who worked at two of these boarding preschools. The diary post shows an official school schedule that lists a daily time at which children go home each day, but with the notation made by the teacher, "It's just for show/for form's sake." Link available upon request.)) Though these colonial boarding institutions stand to inflict irreversible harm on Tibetan children, Tibetan families, and the very future of Tibetan identity, United Nations High Commissioner for Human Rights Michelle Bachelet is not planning to visit Tibet during her trip to China that began this week.
"It is outright cruelty to separate children from their parents, especially at this extremely young age," Dr. Gyal Lo stated. "Not only is China tearing families apart, they are forcing these vulnerable children to become strangers to their own Tibetan culture, severing their spiritual, linguistic and cultural ties to their homes and communities. This is why I'm speaking out today. I appeal to the UN High Commissioner for Human Rights to help protect Tibet's children by openly and publicly demanding the Chinese government close these boarding preschools while she is in China."
The boarding preschools – often called kindergartens – require four- to six-year-olds to live at school five days a week, with visits home allowed only on weekends. The students are immersed in Chinese language and intentionally cut off from learning in their mother tongue at a time when this linguistic foundation is needed the most for their development.
"I saw in my own family how within three months of being sent to boarding preschool, children began to speak to each other only in Chinese, even though they had been raised speaking Tibetan," Dr. Gyal Lo described. "When the children went home on weekends, they stayed silent in the house, almost acting like guests. This story is not unique. Every family whose children are in these boarding preschools will have a similar story." He added, "At first the students at the preschool couldn't communicate their basic needs to the Chinese-speaking volunteer teachers so local Tibetan women were allowed to go one at a time to help with hairbrushing, dressing, washing, etc. But this practice was later stopped because the teachers complained that the women were speaking to the children in Tibetan."
Children in colonial boarding preschools also face political indoctrination and are actively pushed to abandon their Tibetan identity and reimagine themselves as Chinese, first and foremost. They engage in Chinese cultural performances as well as war reenactments, dressed in PLA uniforms or Red Army suits. ((Photos available upon request.)) A preschool reader from one Tibetan Autonomous County shows racialized caricatures of Japanese soldiers with swords, guns, and bayonets harassing and threatening Chinese citizens, including children, with Red Army soldiers firing on the Japanese. ((Images of preschool reader available upon request.)) In another example, a classroom exercise prepared for preschool teachers by the Research Center for the Educational Development of Minorities at the Northwest Normal University instructed teachers to have children close their eyes, picture a Chinese cultural object, and imagine how they would use it. The degree of top-down planning and training involved in devising and disseminating such pedagogical tactics reveals an ambitious project of identity-replacement that is designed to achieve nothing less than the fundamental disorientation of the children's worldview.
Nearly all substantive elements of Tibetan culture are excised from the preschool environment, leaving the children fundamentally disconnected from their own historical and contemporary culture. "In one primary school with a preschool attached to it, authorities told the Tibetan principal that the school must remove from the classroom walls depictions of Tibetan historical figures and cultural heroes, Tibetan imagery, and Tibetan script and replace them with photos of Chairman Mao and Deng Xiaoping, famous Chinese phrases, and so forth," explained Dr. Gyal Lo. "When they didn't comply right away they were warned again. It was very sad and emotional for them to take down all Tibetan cultural and historical visual displays from the classrooms."
The colonial boarding preschools also cause deep social and psychological harm. One person from Tibet reported that some parents in their area spend the week sleeping in their cars near the school, which is far away from their homes, in order to be closer to their children. Children experience the trauma of being separated from family and community, and develop a sense of ethnic inferiority. Colonial boarding school systems across the globe have resulted in dire effects across generations, and while Tibet's colonial boarding schools and preschools in Tibet are not exactly the same, they are without question taking a serious psychological toll on the children who must attend them.
"The children are being traumatized in these boarding schools because all of a sudden they are thrown into a totally different cultural setting and forced to adopt an entirely different language," said Dr. Gyal Lo. "This early confusion is almost guaranteed to be the beginning of lifelong psychological difficulties."
UN human rights chief Michelle Bachelet is currently in China for the first visit of the office of the U.N. High Commissioner for Human Rights for 17 years, but will not be traveling to any areas in Tibet, despite global calls for her to investigate and speak out about the human rights crisis there, including colonial boarding schools. Since taking up her mandate in September of 2018, Bachelet has been silent on China's stepped up campaign of repression against Tibetans, even in spite of Tibet being ranked as the least free place in the world alongside Syria and South Sudan for the second year in a row. ((Each year, Freedom House ranks more than 200 countries and territories, evaluating access to civil liberties and political rights such as the right to vote, freedom of expression, and equality before the law. The results are then compiled into the "Freedom in the World" report in which Tibet continues to be ranked at the top of the least free places on earth.)) China has blocked the U.N. High Commissioner for Human Rights from visiting Tibet since Mary Robinson's visit in 1998.
"The Chinese government is robbing Tibetan four- to six-year-olds of their language, culture, and sense of who they are, before they're even old enough to know what's happening. As a mother of three small children, I can imagine how emotionally torturous this enforced separation must be for both Tibetan parents and their children. That it is happening on a massive scale across Tibet, while at the same time being hidden from the world, is beyond devastating," said Lhadon Tethong, Director of Tibet Action Institute. "China's colonial boarding preschools in Tibet are a flagrant violation of international law and the rights of Tibetan children and their parents. High Commissioner Bachelet is not going to Tibet, but she is aware this is happening. She must lead the global community in demanding China reverse its colonial policies so that Tibetan children can be reunited with their families and grow up as Tibetans surrounded by their own rich culture and language."
Boarding preschools represent the first step in a long and complex process of assimilationist schooling under state control. This system is part of an intensified effort led by Xi Jinping to displace the cultural-linguistic identity of Tibetans, Uyghurs, and Mongolians, while replacing it with a Chinese identity loyal to the Chinese Communist Party. A Tibet Action Institute report released in December 2021 ((See report: "Separated From Their Families, Hidden From the World: China's Vast System of Colonial Boarding Schools Inside Tibet")) revealed that Chinese government policies are forcing three out of every four Tibetan students aged 6-18 – approximately 800,000 – into a vast network of colonial boarding schools. Tibetan parents are compelled to send their children to these state-run boarding schools due to a lack of alternatives and other factors, not least of which is the highly repressive political environment where Tibetans have very little space for expressing dissent let alone mounting opposition to these policies. Like state-run preschools, the schools function as sites for re-molding children into Chinese nationals loyal to the Chinese Communist Party. Students must study primarily in Chinese, are barred from practicing their religion, and are subjected to a highly politicized curriculum intended to make them identify as Chinese.
#30#