Apple's February 26th annual shareholder meeting was a BIG STEP FORWARD for our coalition's campaign! With 40.6% of Apple shareholders voting for more transparency around Apple's actions that limit freedom of expression, we are well-positioned to keep the censorship and surveillance of Tibetan Apple users inside Tibet in the spotlight.
While the resolution didn't receive enough votes to make it enforceable, this huge percentage shows that freedom of expression and transparency are important to Apple investors. It also means we will be able to automatically have another resolution next year and the coalition will work hard to mobilize more shareholders to ensure a majority vote on freedom of expression that will be enforceable.
Meanwhile, we received a response to our letter sent to Apple executives Philip Schiller, Tim Cook, and Jane Horvath!
Ms. Horvath, Apple's Senior Director of Global Privacy Law and Policy, wrote to assure us that Apple values freedom of expression as a fundamental human right. See below our response right back. We highlighted the fact that even during the COVID-19 pandemic, Apple continues to bar virtual private networks (VPNs) in its China App Store and recently removed an encryption app that would allow people to share information about the crisis without risking censorship, surveillance, and arrest. By caving to the Chinese government's demands for app removals, China's App Store is letting down the brand that says it is for privacy and freedom of expression!
APPLE'S asserted BELIEFS AND their actual ACTIONS DON'T LINE UP!
See our response letter below. We are pressing for a video conference at this time so we can discuss the real-time effects of Apple's actions on people in Tibet, East Turkestan, mainland China, Hong Kong, and Taiwan. Stay tuned!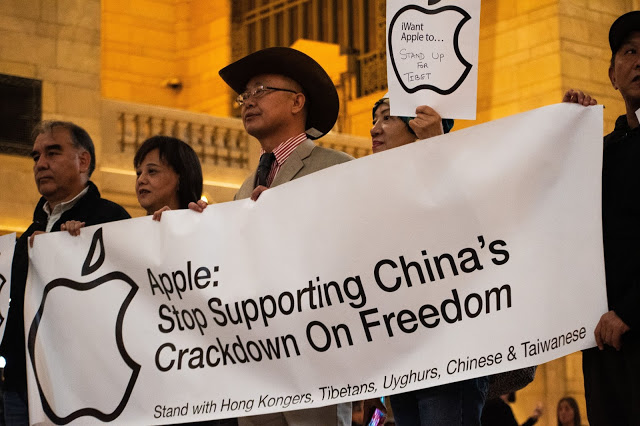 Tibet activist Sonamtso presents a shareholder proposal at the Apple general meeting, calling on Tim Cook and the Board of Directors to actively uphold and promote freedom of expression. More than four in ten – 40.6pc – of Apple's shareholder base voted in favour of a proposal asking it to disclose how it responds to government requests that could limit free expression, based on preliminary results from its annual meeting. They survived this time, but this means our pressure is working. #StopAppleCensorship
On Feb 26th, Apple shareholders sounded the alarm that @tim_cook, @pschiller, and @janehorvath need to listen to concerns of frontline communities like Tibetans and Uygurs and stop enabling China's crackdown on freedom. The company says it believes that freedom of expression and privacy are fundamental human rights, but Apple's actions allow for censorship and surveillance of Apple users in Tibet, East Turkestan, and mainland China.
Students for a Free Tibet India and Tibet Action Institute organized a Butter Lamp lighting action with a call for Apple to stop enabling the Chinese government's censorship and surveillance in Tibet.
How Complicit are Apple in China's Crackdown on Freedom? Tibetan, Uyghur, Hongkongers rights activists and digital tech experts discuss Apple's compliance with China's oppressive censorship laws and to direct demands by Beijing on the company has serious consequences for human rights. Apple has blocked over 1000 VPNs from its App Store, delisted HKmap.live and banned the use of 'sensitive' terms – such as Tibet, Tiananmen and the Dalai Lama – that are blacklisted by the Chinese government from device engravings in its Apple stores in China. Far from promoting the web as a tool for communication, Apple is facilitating it being used as a tool for incarceration.
Say No To Confucius Institutes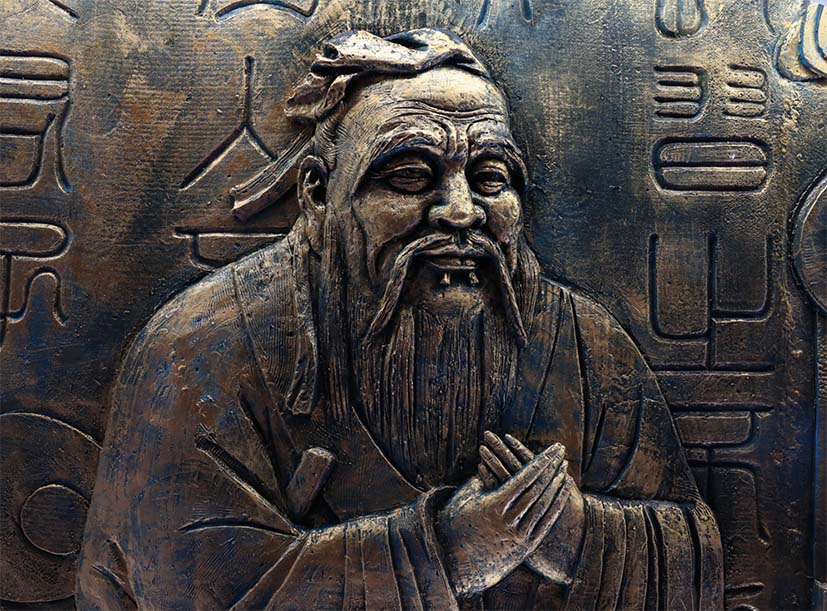 Closing Confucius Institutes Tibet Action is a leading force in the coalition effort to shut down Chinese government-backed Confucius Institutes (CIs) at universities and schools in the United States and around the globe. Since launching a campaign in the Boston area in late 2017, two of three schools targeted – University of Massachusetts-Boston and Cambridge Rindge & Latin High School – have closed their Confucius Institute programs as a direct result of the campaign. The one remaining – Tufts University – is in the midst of a comprehensive review process with a decision expected any day. High-profile media stories on the Boston campaign include the cover story in the Boston Globe and a mention in a short documentary "China: Spies, Lies and Blackmail" by Al Jazeera's 101 East program. The campaign also helped secure statements and letters of opposition from influential Boston-area Members of Congress Seth Moulton and Mike Capuano. CIs provide a platform for Chinese government propaganda on topics such as Tibet, Taiwan, and Tiananmen, while forbidding open discussion on the same topics. They are part of a larger effort by the Chinese government to increase its soft power globally while exerting influence to change norms around basic rights like freedom of expression. The move to shutter Confucius Institutes is gaining momentum. At least 10 American universities have taken steps to close CIs in the past year, and the Canadian province of New Brunswick plans to pull CIs from 28 schools in which it currently operates.
"After issuing some very vague statements on the status of Project Dragonfly, Google CEO Sundar Pichai told CNN the company has shelved the program and would need the "right conditions" to relaunch in the country, and censorship-free internet is an "important condition" for making that decision.
They really felt the heat on this one. It was great to see so many different groups come together to oppose this flawed project. And we would never even have known about Project Dragonfly if it had not been for the courage of Google staff who leaked the story to The Intercept last summer and then began an internal movement against it. Brilliant!" – Lhadon Tethong, Tibet Action Director
Tibet Action worked closely with a diverse group of international allies, including Uyghurs, Chinese rights advocates, and consumer advocacy groups, to pressure Google to cancel Project Dragonfly, a censored search app for the Chinese market that the company has been secretly developing for the past year.
The campaign was formally launched with two online media briefings on International Human Rights Day on December 10th, 2018. It challenged Beijing's efforts to shift global norms around free expression and information sharing and inserts Tibet into the center of this important story.