Joshua Wong and Alex Chow: The People of Hong Kong Will Not Be Cowed by China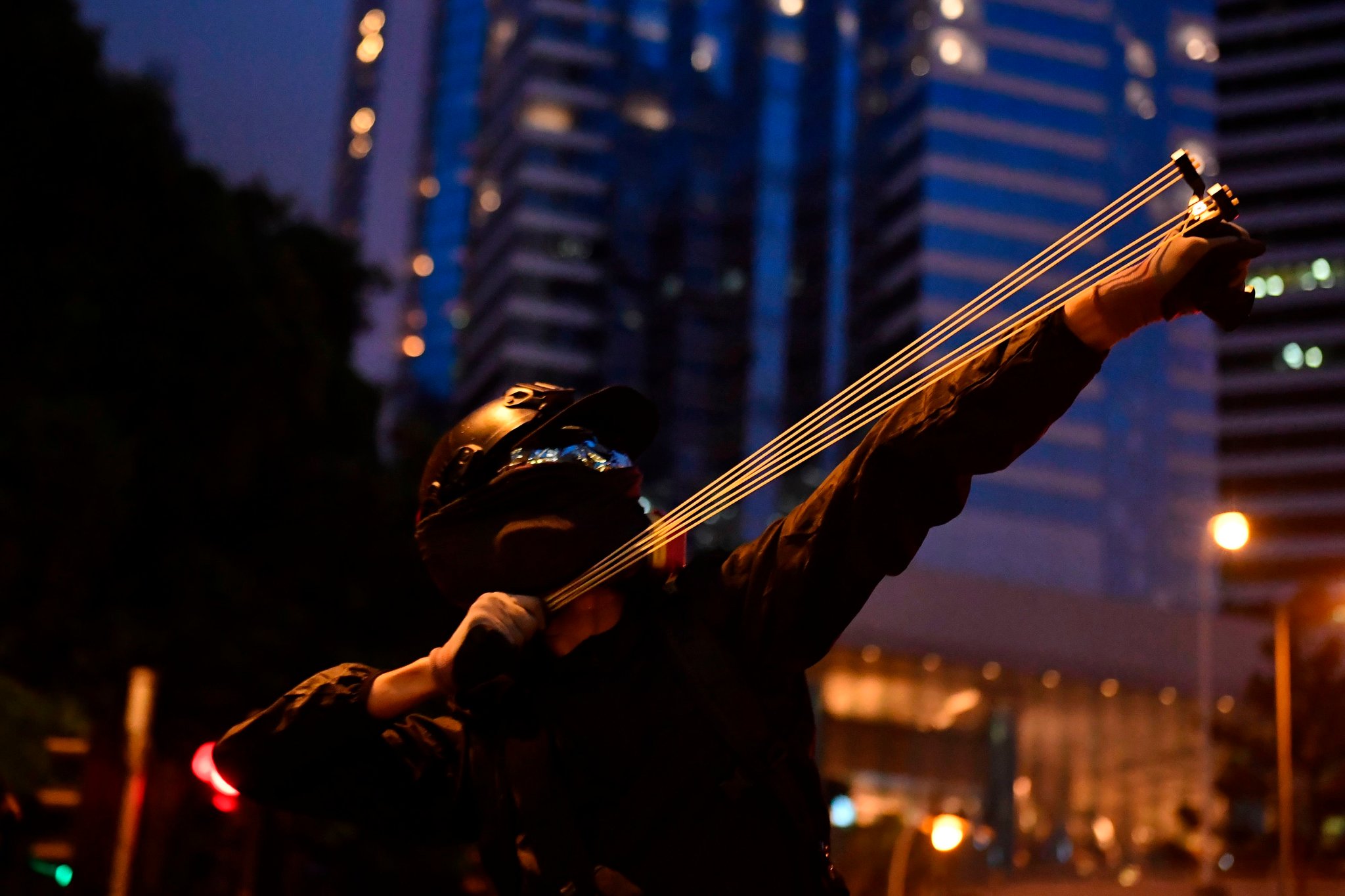 HONG KONG — "If we burn, you burn with us." A famous line in the movie "The Hunger Games: Mockingjay"has been given a new life in Hong Kong's summerlong protests: It has come to represent the spirit unleashed by hundreds of thousands of protesters. As many commentators have pointed out, the massive, leaderless resistance movement here is a critical front-line battle against the authoritarian Chinese Communist Party in Beijing. A dictatorial party facing domestic and global pressures — especially from the ongoing trade negotiations with the United States — the C.C.P. is getting impatient, apparently. On Friday, it targeted leading activists and politicians in Hong Kong with a round of arrests, possibly signaling that a broader crackdown may be around the corner.
That morning, while one of us, Joshua, was walking to the metro station, officers from the Hong Kong police snatched him and shoved him into a car. He was arrested on three charges related to a protest outside police headquarters on June 21. As Friday wore on, more activists, including two moderate pro-democracy lawmakers and an advocate of independence for Hong Kong, were arrested as well. The charges they face range from rioting and assaulting police officers, to inciting and participating in an unauthorized assembly, to damaging property and illegally entering the Legislature.
Even as the Chinese authorities try to intimidate protesters, they are using their vast propaganda machine to try to convince the public in China that foreign agents and local conspirators are inciting unrest in Hong Kong, hoping to create chaos.
Friday's arrests mark another watershed moment in the fast-moving story of Hong Kong's eroding freedoms. But so, too, does the protest on Saturday: Tens of thousands of people marched again for their rights, despite a police ban on any gatherings that day, braving arrests, tear gas and water cannons. The people of Hong Kong will not be cowed by the C.C.P.